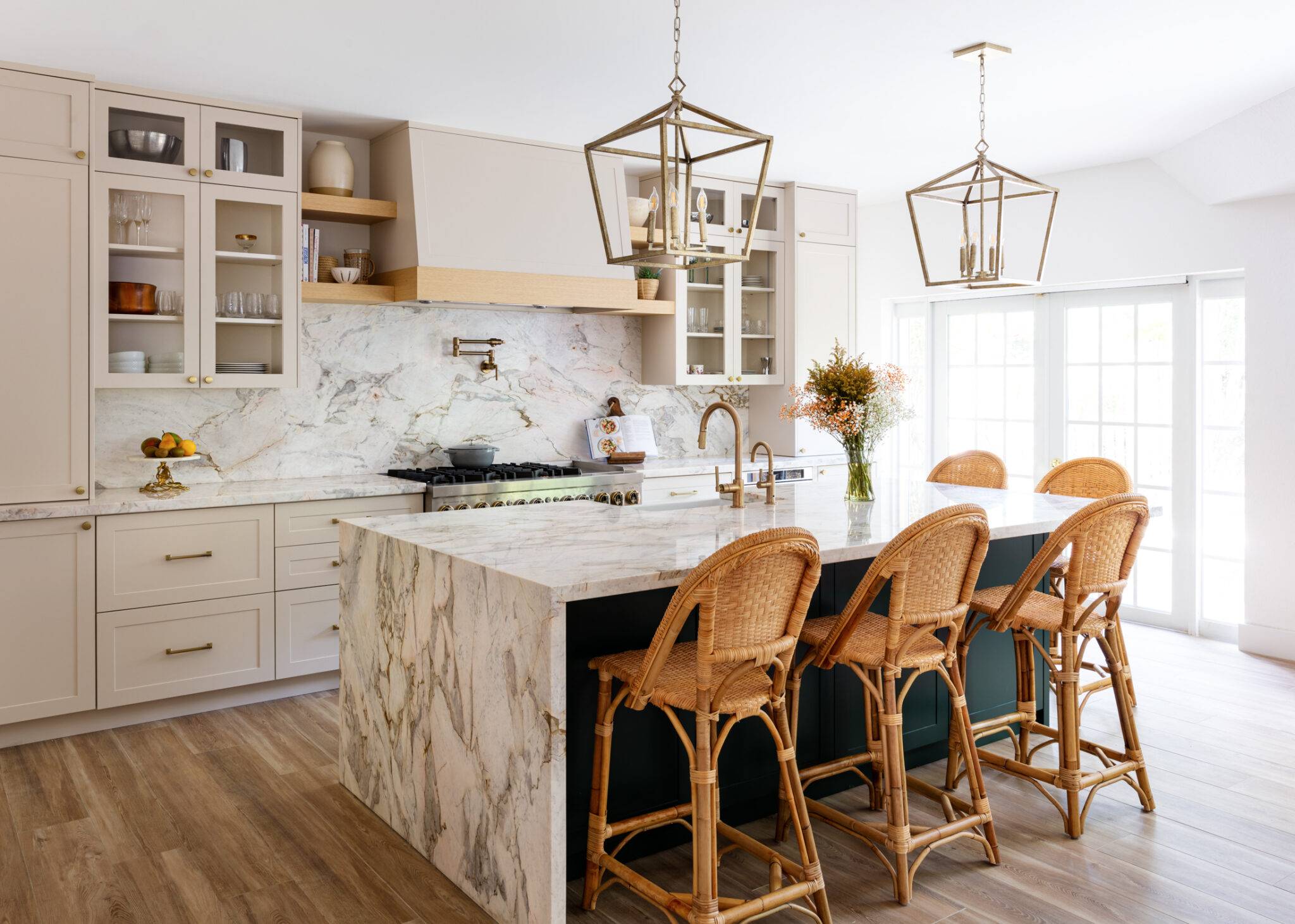 For many kitchens, the island is viewed as a place at the center of the kitchen that serves for daily use and various functions. Beyond everyday use, kitchen islands operate as a work and gathering space and thus should be charming for you and your guests. Here we'll share a few creative ways to design this kitchen element and make the most of your stone.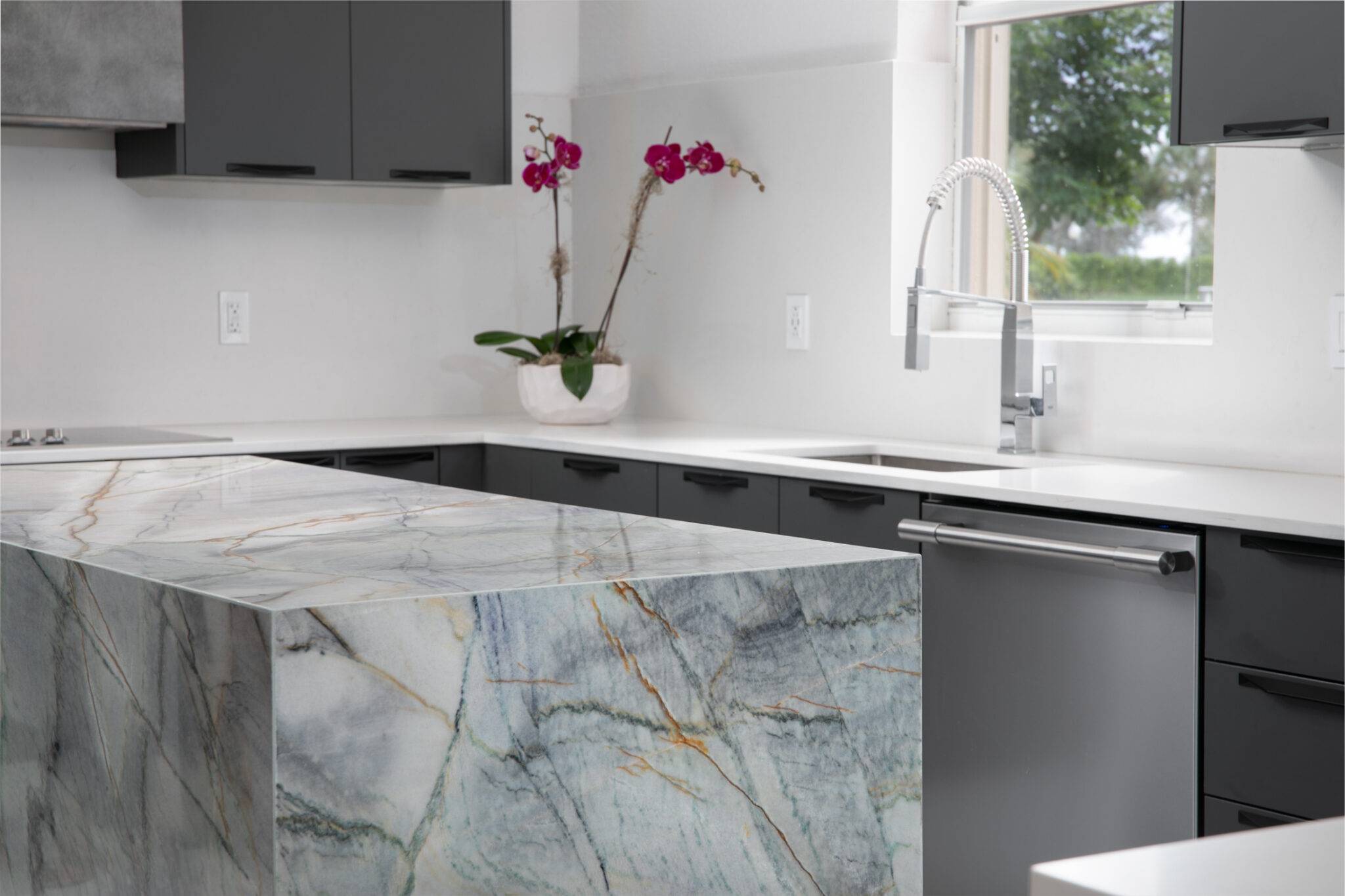 Connecting/Overlapping Islands
Kitchen islands are versatile and function beyond being an extension of your countertop space; they can operate as a dining room table or bar, effortlessly maneuvering the taxing effects of both cooking and hosting. Whether the islands connect or overlap, creating a hybrid island that brings together varying objectives is an innovative way to create an island adaptable to your needs.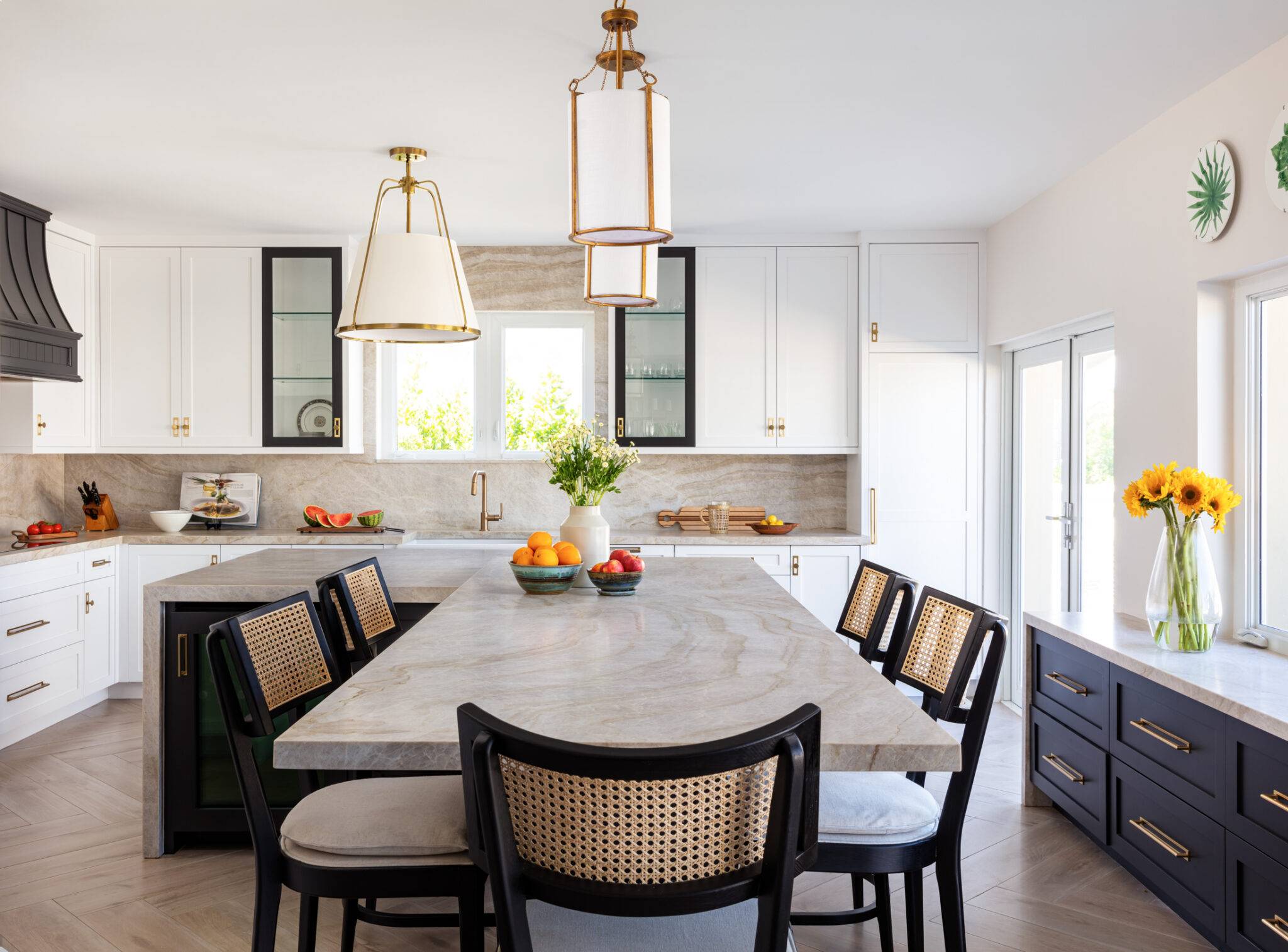 Choosing a stone with translucence on its surface opens the door to illumination in your kitchen island. Backlighting a waterfall or even the surface that you work on, enhances the beauty of the stone, directing your attention to the details that have come to light.
Island Contrasting Kitchen
Styling your island with stone doesn't necessarily mean it has to follow an identical template as your kitchen design. There is beauty in utilizing the same stone for your backsplash, countertops, and island but there is also charm in combining different materials that vary in color, texture, and pattern as contrasting stones can further accentuate the characteristics of your island.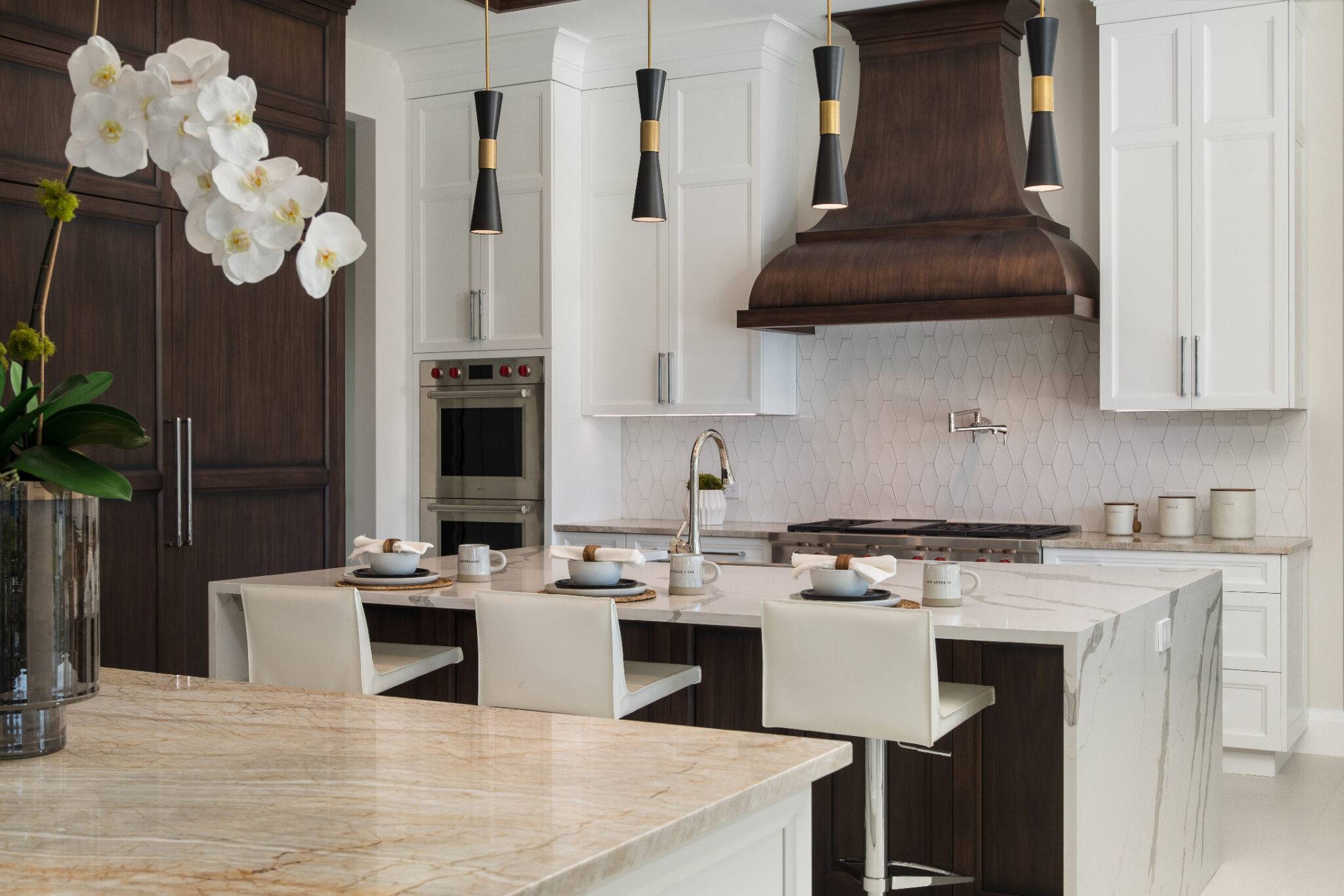 Kitchen islands, just like stone slabs, come in a wide range of sizes and shapes. Creating a kitchen island that is bigger than a slab you have your eyes on can open the door to integrating a perfect seam bookmatch into your island; using two or more nearly identical stone slabs in a mirrored "open book" arrangement. Besides creating a wow factor piece to admire, this also creates a 180 degree Island that gives you a beautiful surface to admire from multiple angles.
Kitchen islands represent an expansion and extension of your kitchen, the place where you prepare your favorite dishes, gather with family, and relax when the day comes to an end. Your kitchen island can mold to whatever your kitchen needs more of and can enhance the charm of your space with these design tips.
A waterfall is when a stone is cut at a 45 degree angle and the horizontal countertop is met with a vertical drop, creating a seamless continuation of the stone and many times: the bookmatch effect. Waterfalls give you a beautiful continuation of the intricate veining of your stone countertops while also being a protectant for your cabinetry; shielding it from depreciation while enabling a seating area, comfortable enough for a quick meal or even a quick chat! Waterfalls are not limited to just one or two sides of a kitchen island, but can encompass all sides. Constructing an island completely of stone generates a statement piece for your kitchen, allowing you to appreciate the beauty of nature from various angles like in this kitchen pictured below.
Design Ideas for Kitchen Islands