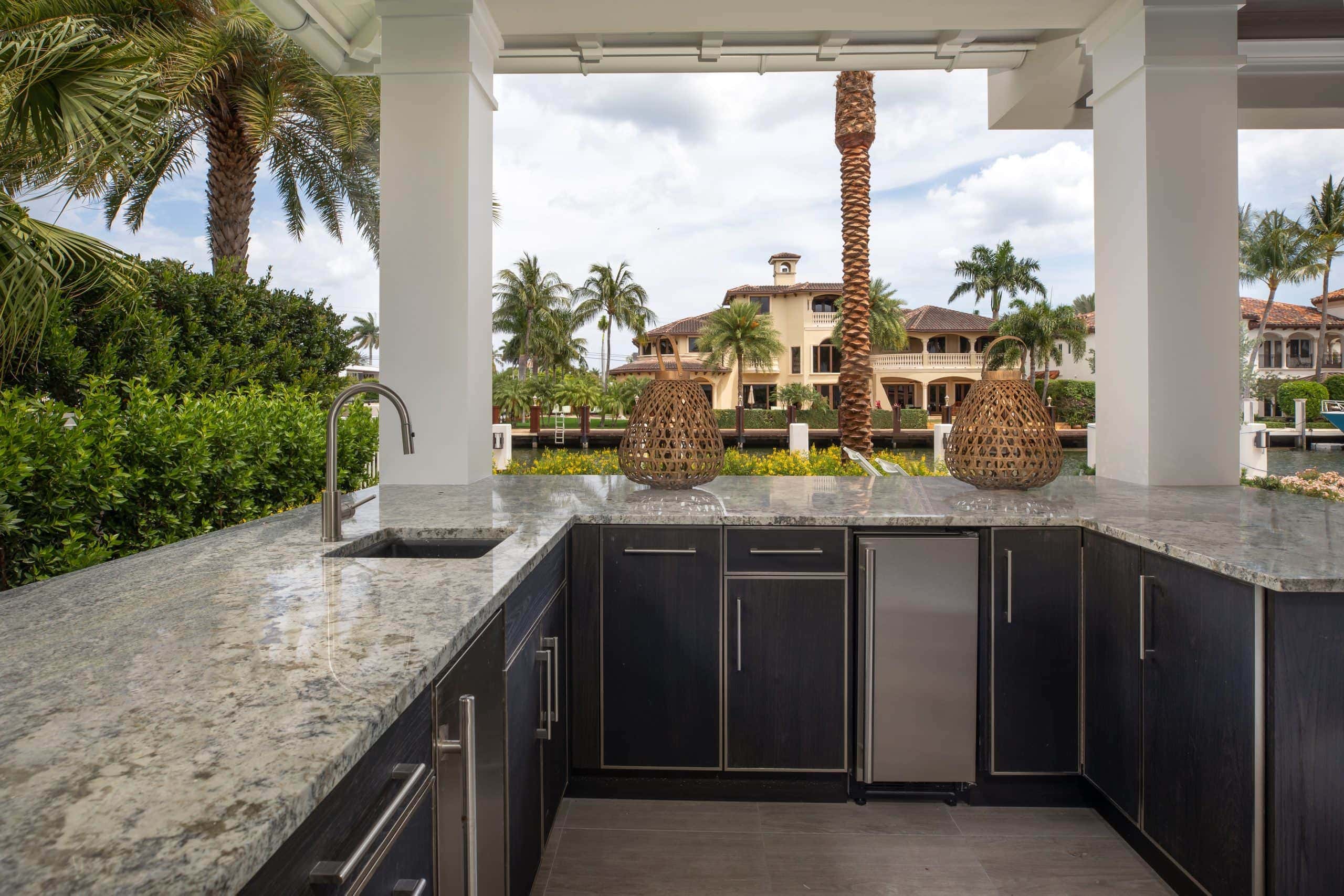 Are you looking to create or remake your outdoor entertaining space using stone surfaces? With so many stone options to pick from it can be hard to narrow down. Choosing the right stone will prevent potential damage to your stone surface. In this blog, we will go over key factors to consider when selecting the perfect stone for your outdoor space.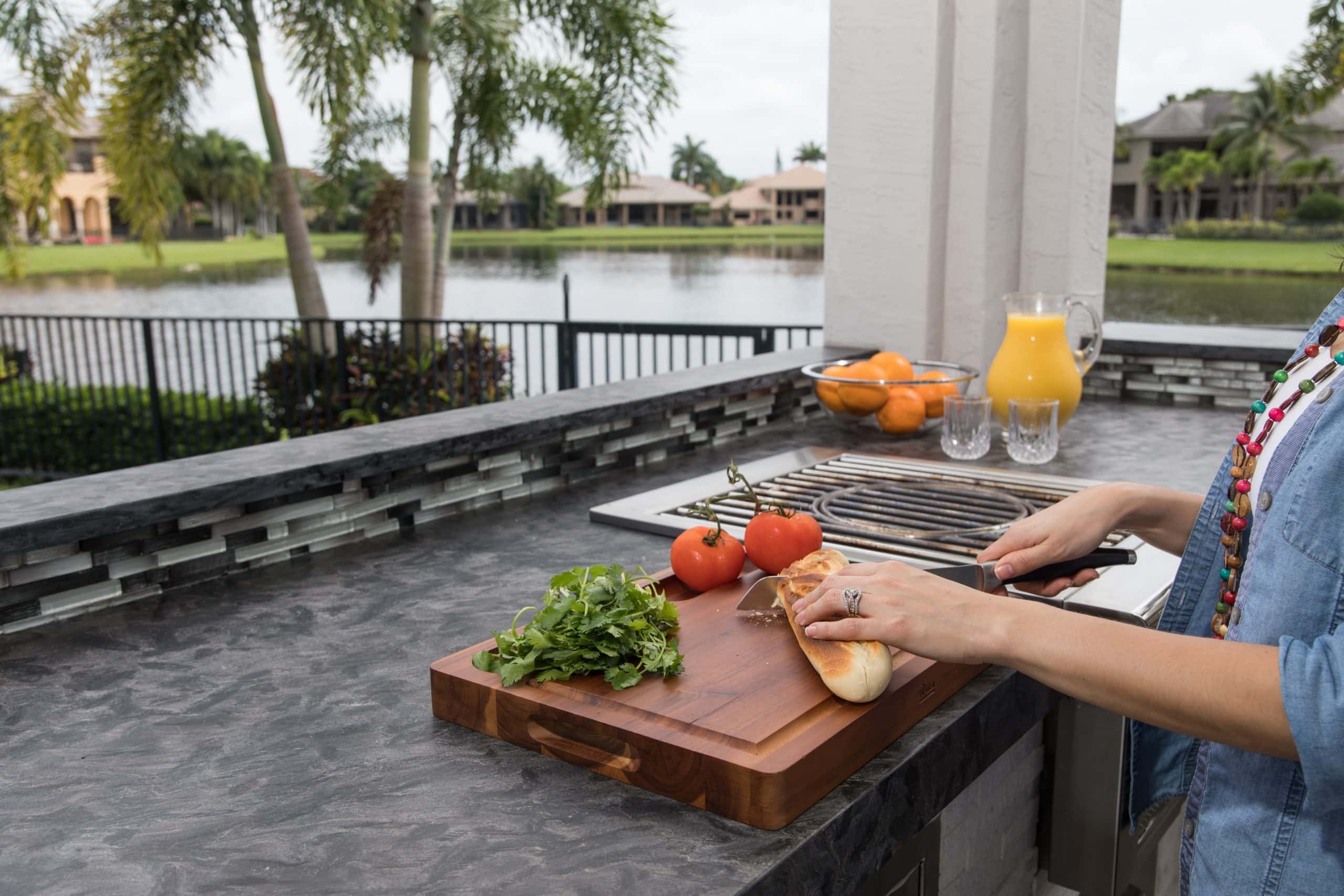 Which type of stone is best?
Not every type of stone that works well indoors is suitable for exterior use. Some factors to consider when making your selection include: durability, care, and color. For example, quartz will decolorate under UV rays and marble can easily damage due to outdoor exposure. Moreover, whenever using natural stone in a project, we strongly recommend sealing, this is a simple process, but due to the uniqueness of each material it is best to seek professional guidance. One extra piece of advice is that light colored stones will stay cooler in the sun, darker colored stones will get very hot if not covered appropriately. We wouldn't want you to burn your hand while enjoying a fresh glass of lemonade!
With that being said, we have compiled a list of the best stone choices and their benefits. Let's talk about them!
Quartzite is a natural stone that is both beautiful and durable. Quartzite is very tough and can withstand weathering conditions without the color fading. This stone is also popular because of its wide range of designs and patterns. Smooth and flowing veins and color waves ranging from bright to neutral are some of the many things that catch the eye of our clients in their search for the perfect stone. Quartzite cleans easily with soap and water, however, as with any stone we recommend that any spills should be cleaned up quickly to avoid stains. Annual sealing is recommended to keep your outdoor countertops looking as though they were just installed for years to come and many BBQ's!
An engineered stone, porcelain is non-porous, colorfast and versatile. Porcelain is easy to clean, sanitize and can withstand extreme temperatures. It is also scratch resistant, though not scratch proof and as any other porcelain it can chip. Because porcelain slabs are man-made, it can be manufactured in a wide range of finishes and colors. To give an example, where a marble might not be suitable for a particular outside application, a porcelain crafted to mimic the appearance of marble may be the perfect choice.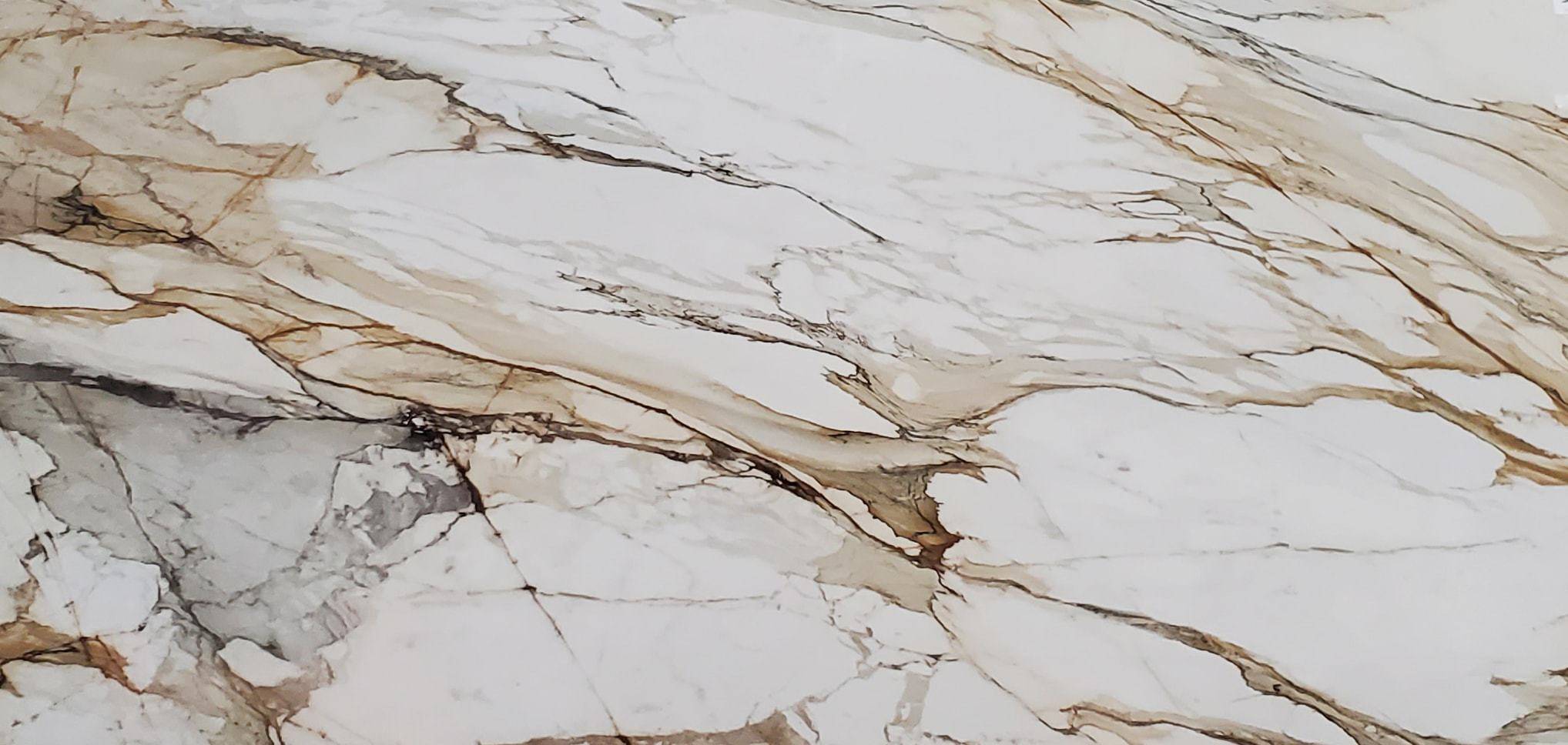 Finally, Granite is extremely durable and can withstand harsh weather conditions easily. The large range of colors and ease of maintenance make it a popular choice for outdoor kitchen countertops and BBQ islands. Granite is naturally resistant to scratches, stains, mold and mildew. When properly sealed, granite is easy to clean and maintain. It's easy to see why Granite is a popular choice and the stone most commonly used for outdoor purposes.