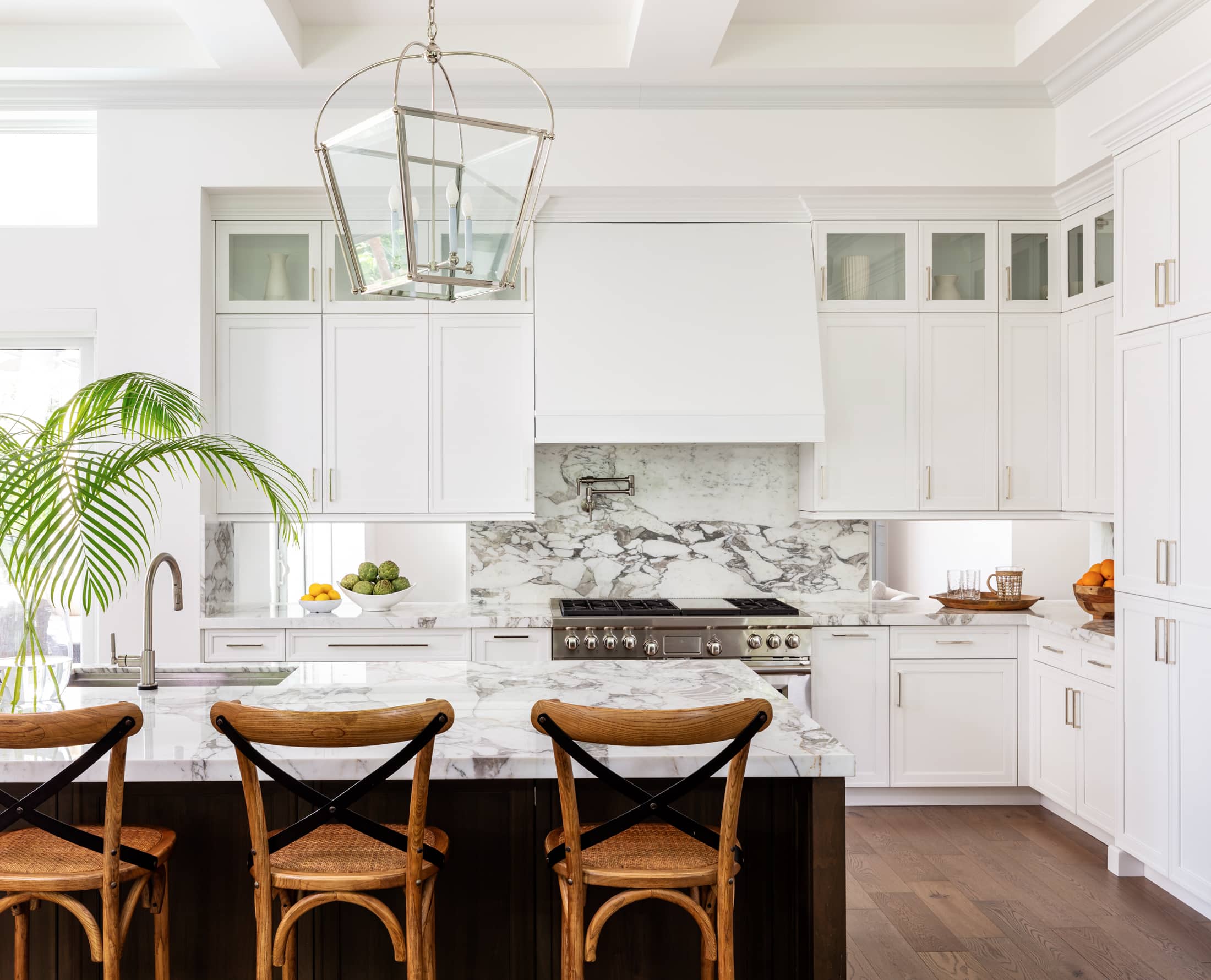 Italian marble is one of the most popular and widely used materials for bringing old-world elegance to any room. Each type of marble has its own story and characteristics, for instance, calacatta marble is a form of white marble that has been quarried in Italy since the time of the Roman Empire. It is known for its deep veining and uniform color and is an excellent choice for kitchen and bathroom countertops and fireplace surrounds, as well as other design elements.
Calacatta is a distinctive, bright white marble with bold veining and an earthy feel. It is quarried in the Carrara province in Tuscany, a region in north-central Italy famed for its vineyards and rustic charm.
Calacatta may come from the same region as carrara marble, the most common Italian marble, but there are notable differences. Carrara is known for its muted tones and soft veining. Calacatta's distinctive veining and patterns contrasting against a bright white background sets it apart as Italy's rarest and most expensive marble.

It is important to note that Calacatta can come in a variety of colors and patterns depending on where it was quarried. There are specific patterns that are rare and unique. The colors and veining range from the soft light grays of Calacatta Vitale to the warm, broad medium gray strokes with golden highlights of Calacatta Borghini, or the prominent purple veins of Calacatta Viola.
Calacatta's elegance and beauty make it a mainstay for kitchen and bathroom designs. Keep in mind that if used for a kitchen counter, additional maintenance will be required due to the porous nature of marble. Initial sealing, with periodic resealing and regular cleaning with mild soap and water will keep your Calacatta surfaces looking as though they were just installed.
Calacatta has been a favorite choice for sculptors, builders and architects for over 2000 years, its popularity undiminished among the interior designers and homeowners of today. The timeless sophistication of this beautiful stone will bring a touch of Tuscany.