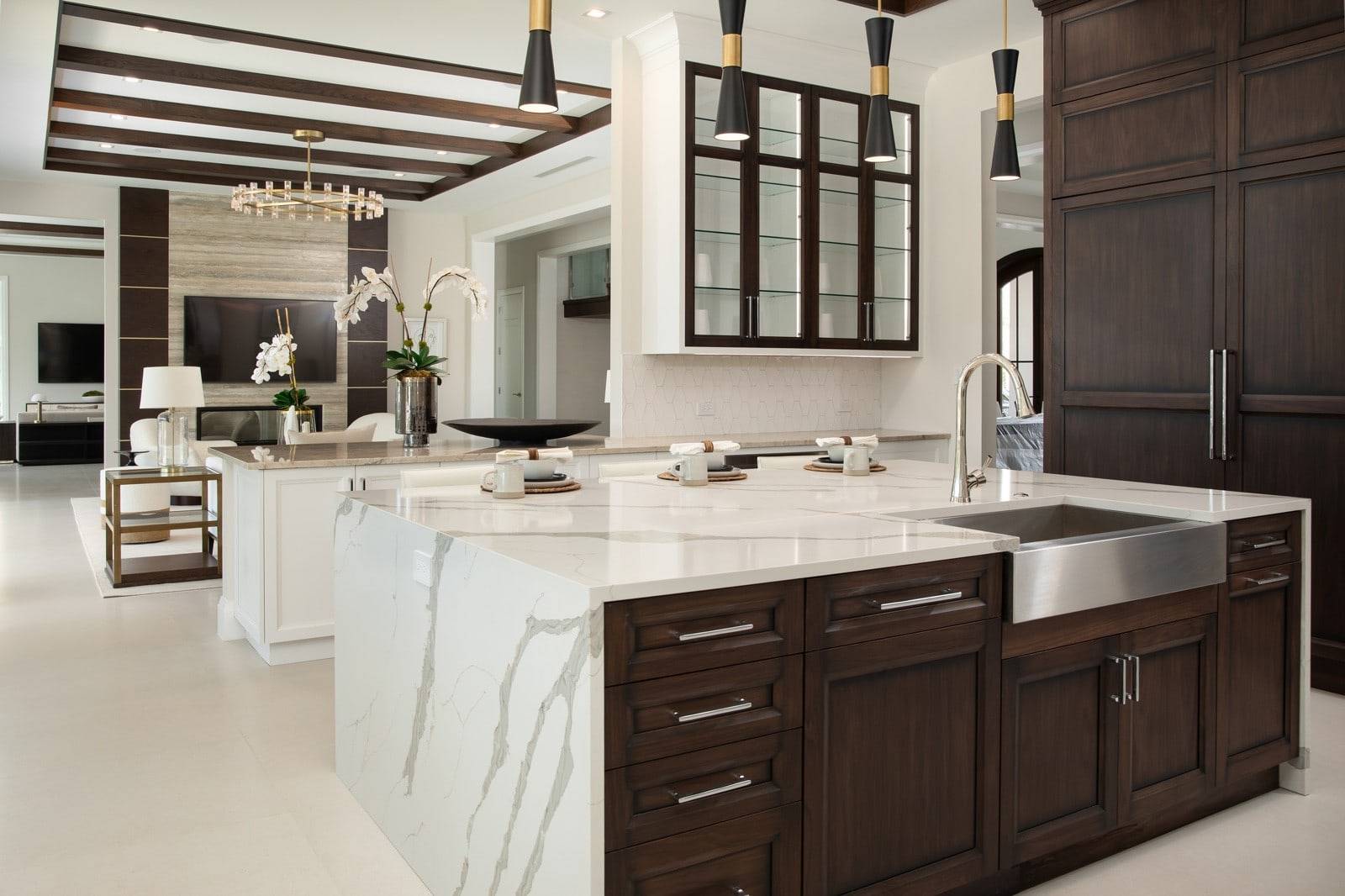 Quartz is an engineered, or man-manufactured stone that can be made in a wide variety of patterns and colors to suit the ambiance of any space. When looking for that white marble looking countertop that is easy to maintain people often turn to quartz.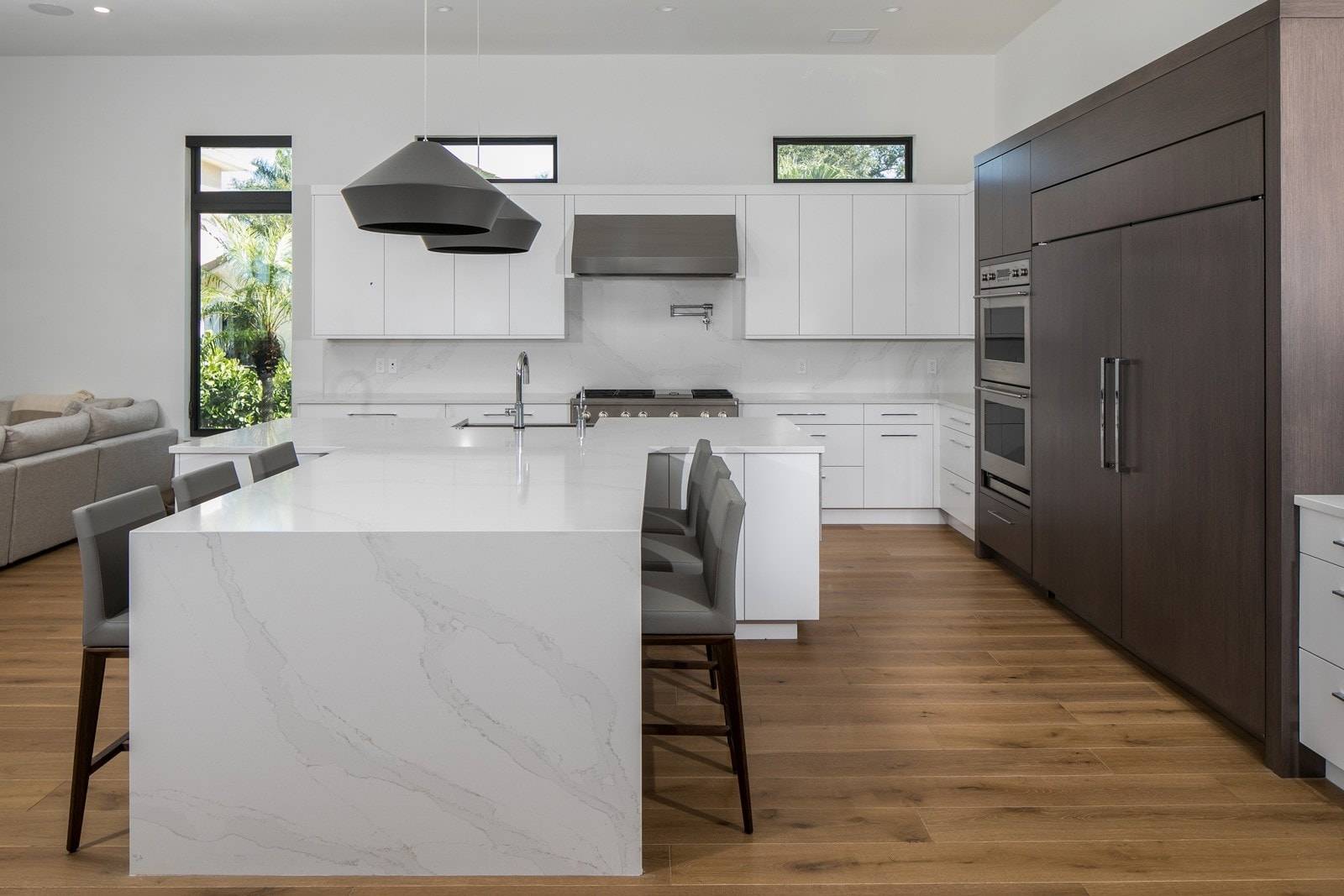 History of an Engineered Stone
In 1963 the now leader in manufacturing engineered stones was founded. They set out to develop new technologies for producing compound stone which had incredible success all over the world.
This success of quartz was the incentive for more companies to grow producing engineered stone.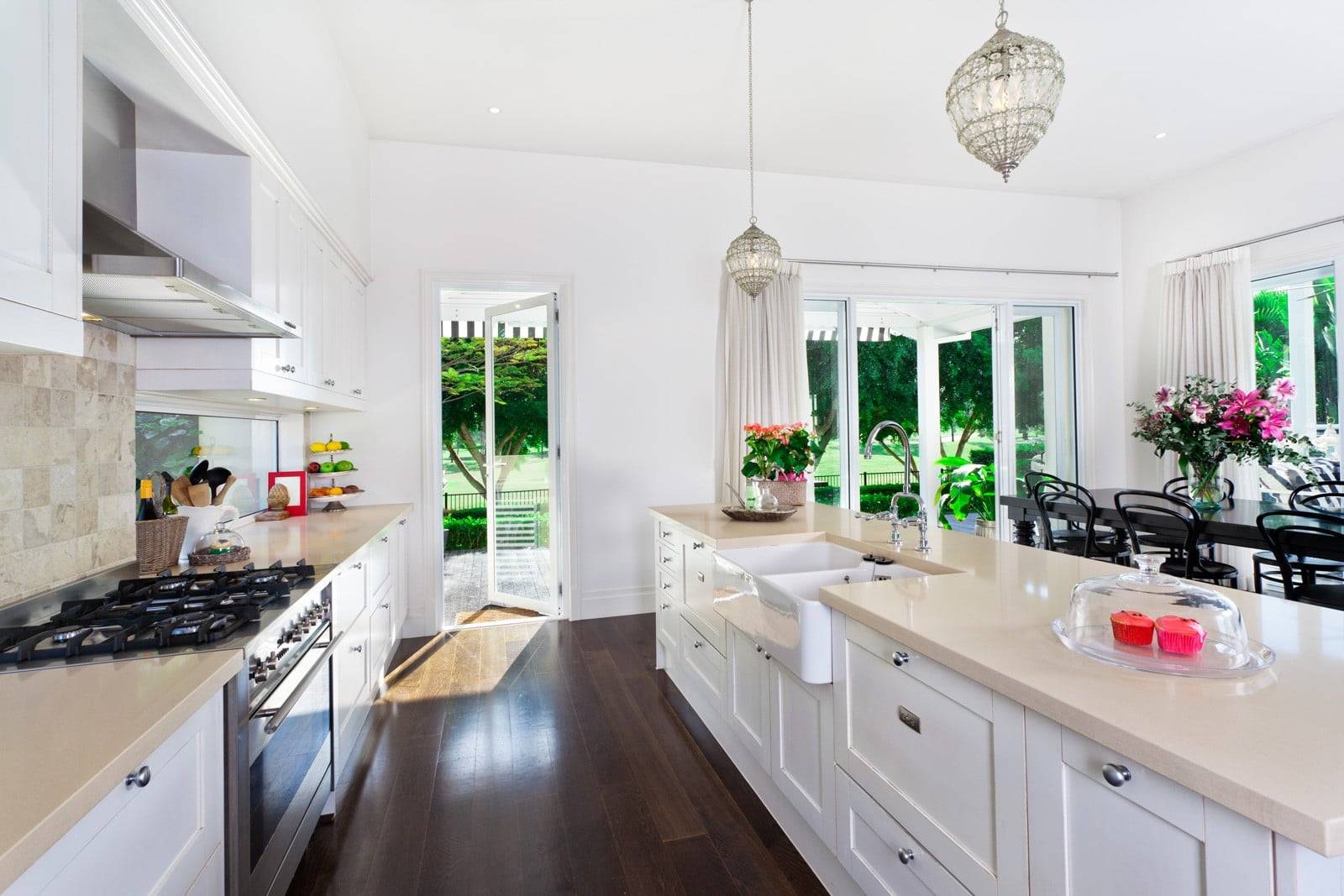 Properties - Non-porous with many colors and patterns
The slabs are made up of 93% ground up stone materials and 7% of binders that are either resin-like or cement-based. The mixture of stone and binder is heated and compressed under vacuum and vibration in a giant press. The vibration helps compact the mass which produces an isotropic slab with virtually no porosity. Fabricators process the slabs the same way as the natural ones.
The huge advantage of quartz is that it comes in countless colors and patterns, and is very popular for its consistency in appearance.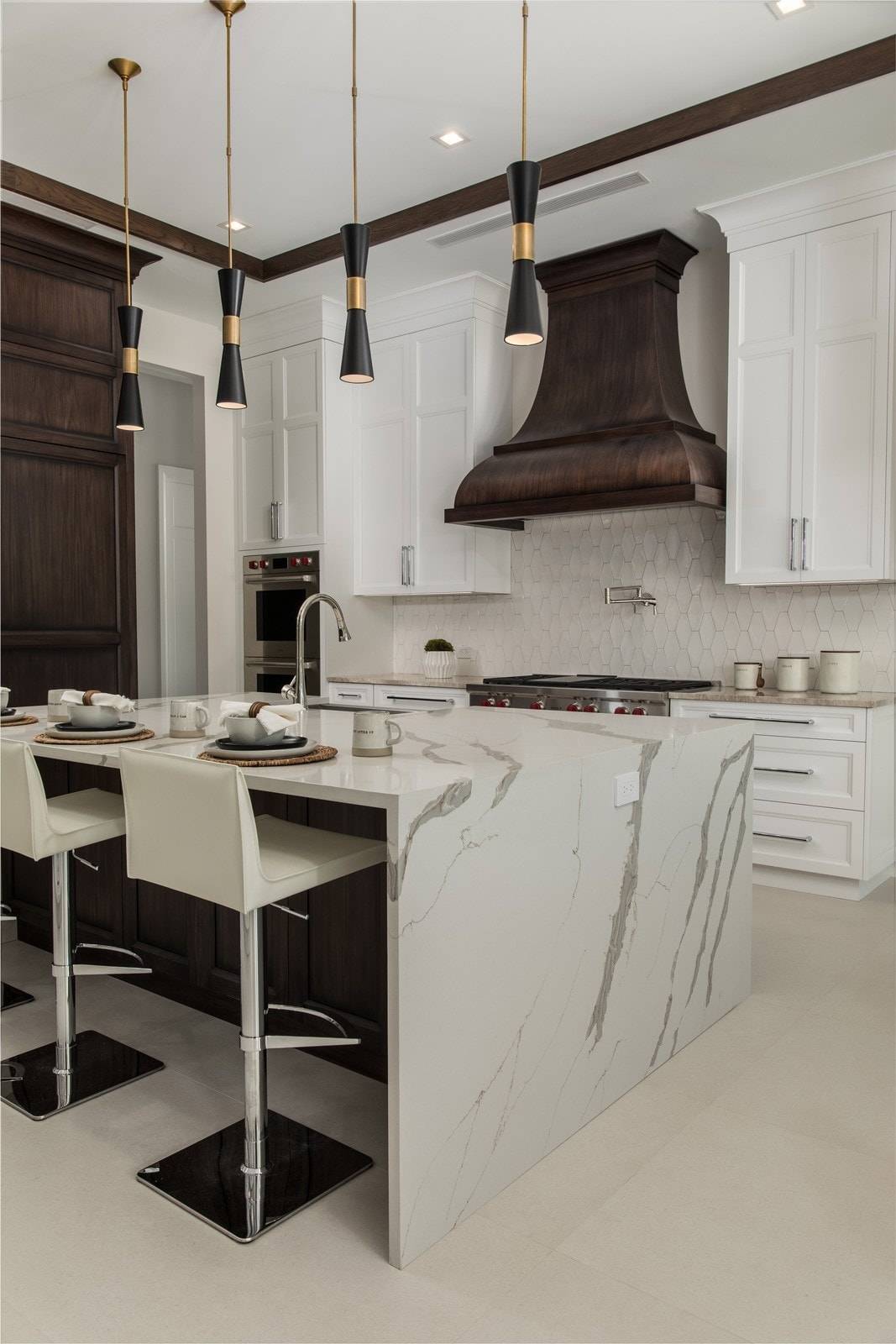 Quartz is that all-around talent that seems to have it all.
It needs no sealing, as its resins are the sealant, which provides it with the hardness and lack of porosity needed for the heavy demands of cooking. It is scratch proof when cut on with a knife as well as acid resistant which means that it won't etch from acidic substances such as lemon juice or vinegar.
However, it should not be used outdoors because the resin is not UV stable and continuous exposure to sunlight can cause discoloration of the surface.
Learn More About Our Quartz