Quartzite is one of the most durable, easy to maintain natural stones available. One of the qualities that contributes to Quartzite's popularity is the fact that it comes in a wide range of colors. Quartzite patterns can vary from soft muted veining to bold swatches of color. There is such great variation in pattern and colors that natural quartzite works well with any décor or design style. Whether you're looking for blue hues, serene greens or neutral tones, the possibilities are endless.
For a more neutral color palette some notable quartzite stones are
Taj Mahal Quartzite
,
Boheme Quartzite
,
Cristallo Quartzite
or even
Corteccia Quartzite
. Neutral colored quartzites are abundant and an easy pick especially for someone that does not want to risk incorporating too much color. This color palette also allows the creation of a classy and sophisticated composition. Neutral color quartzites have hues of beige, taupe, white, ivory and even griege, this last one bringing the best of gray and beige colors together.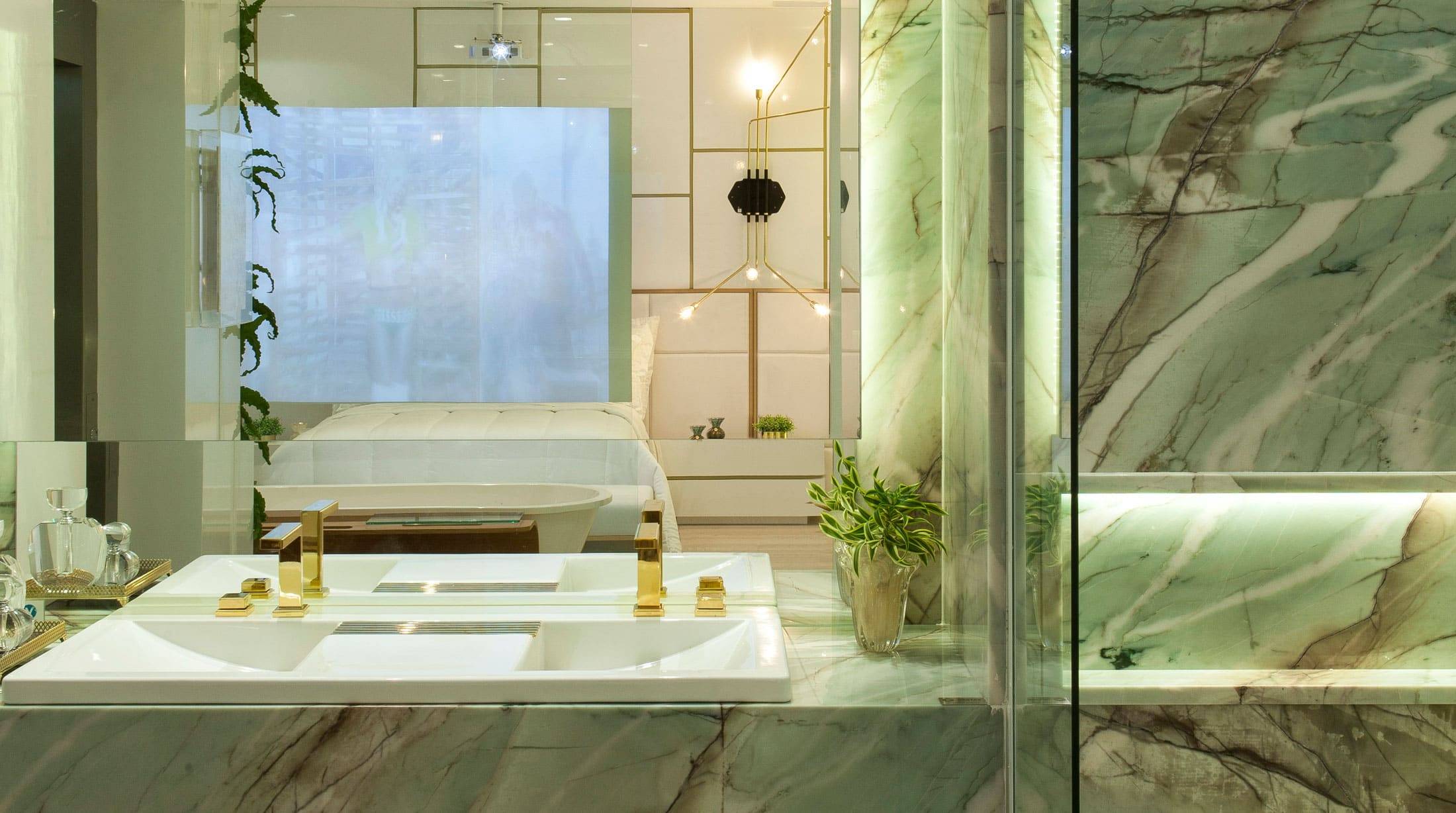 For designs that request a more cheerful color, quartzite is also an exceptional option. We have been noticing the increase in the use of vibrant colored stones and quartzite is the perfect material for just that. For a more exotic and vibrant theme you have green quartzites such as
Brazilian Amazon Quartzite
and
Alexandrita Quartzite
or blue quartzites such as
Blue Macaubas Quartzite
and
Deep Blue Quartzite
to name a few. It is often said that colors such as blue and green are correlated with feelings of tranquility and serenity. Such beautiful colors can really add the missing link to a space and become the focal point.
For those seeking a more dramatic and bold statement piece you can't go wrong with stones such as Agatha Quartzite, Cristallo Noir or even Crystal Venato Quartzite. Whether it is the black background with white veining seen in Cristallo Noir, or white background with deep black veining and a hint of brown seen in Crystal Venato, there is an unmatched chic elegance that darker quartzites radiate.
With so many quartzite varieties to choose from, you can create environments of subtle complexity, timeless elegance or bold daring statement.
The range of color options available with Quartzite allows for many ideas to come to life for indoor and outdoor spaces using natural stone. We would love to help you pick the perfect material for your next project. Contact or visit us to consult with one of our five-star rated experts.